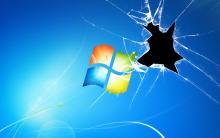 We've already seen it in 2009. The European Commission could have built an exemplary anti-trust case against Microsoft for forcing manufacturers to bundle its operating system with the computers. Instead, it targeted a smaller issue of tying the web browser to the operating system. Since then, Microsoft lost the browser war on technical grounds, and Internet Explorer became known as a tool to download Google Chrome on a fresh computer.
The only real impact of the 2009 Commission's decision on consumers was negative. A sudden drop in the quality of email rendering in Microsoft Outlook 2010 and all the later versions comes from the fact that Microsoft teared off the Internet Explorer's component from Microsoft Office and replaced it with a much older and less capable library developed in the early 80s and initially used to display RTF documents. So, whenever you see bulky fonts and ugly formatting in your Microsoft Outlook, don't blame the sender, blame the European Commission.
This old story repeats with Google. They took on an irrelevant issue of Google Shopping search results, instead of picking one of the well-publicized issues of:
* abuse of control over the Android ecosystem
* Gmail interoperability with small independent mail servers
* Gtalk and Google Hangouts interoperability with third-party XMPP servers
* Google Single Sign-On interoperability with regards to industry standards
…the list can go on and on.